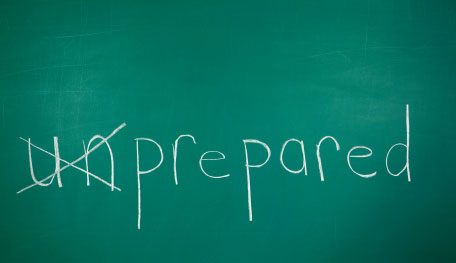 Every small business should have a crisis plan.
You carefully cultivate your customers. You painstakingly select your suppliers. You engage with the community and make every effort to differentiate yourself from your competition. You're focused, tenacious, and determined. Yet, all your hard work could be ruined overnight when disaster strikes. Tornadoes, floods, and other calamities derail companies all over the United States. The Institute for Business and Home Safety estimates that 25% of small businesses close within two years of a disaster.* Don't be a statistic. A strategy for the unexpected is essential! Consider these four factors as you make your plan:
Safety: Have a crisis plan, in writing, provide it to all staff, and post it online. Your plan should include evacuation routes and, if applicable, meeting locations, as well as check-in procedures. Have an emergency kit containing first aid supplies, walkie talkies, and enough food rations, drinking water, blankets for each staff member.
Data Recovery: Maintain off-site backups and at least one offline backup in a fire safe, along with contracts and other vital documents. Copies of all these documents should be stored in a safe deposit box or an attorney's office. You want to be up and running as soon as possible.
Insurance: Review your coverage periodically so you'll be able to meet payroll and maintain operations, even if facilities or systems are inaccessible. Ask about "business interruption insurance" that covers financial loss from causes other than standard damages. If possible, keep a supply of emergency cash to fund several months of business expenses in a safety deposit box or off-site fire safe.
Employee Cross-training: Conduct periodic drills to ensure everyone understands what to do in a crisis. Modify plans as necessary. Cross-train trusted staff to take on leadership responsibilities in the event that a leader is unable to.
Right Column wants to help you plan for the future. To find out more about how our services can help your business prepare for potential crises, contact us. For more on setting up a crisis plan, visit the US Small Business Administration.